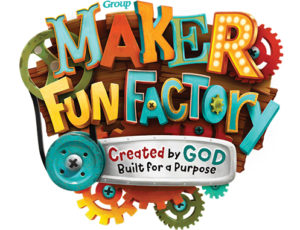 Maker Fun Factory 2017
Imagine a world where curious kids become hands-on inventors who discover they're lovingly crafted by God. Join us for Maker Fun Factory Vacation Bible School!
Preschool Week (Age 3 – Pre K)
June 11th – 15th
6:00 – 7:30pm
Elementary Week (K – 5th Grade)
June 18th – 22nd
6:00 – 8:30pm
Parents – Please use a valid email address so that we may contact you with updated information regarding Maker Fun Factory VBS.
---